ibaLogic
ibaLogic is a Windows-based signal management program (or a Soft PLC) from iba. It interfaces directly with a variety of hardware, and takes those signals and has the ability to calculate, filter, expand, manipulate, treat and create usable information.
It has a graphical programming language:
Drag and drop of function blocks
built in standard logical function blocks, such as AND, OR, etc.
built in numerical function blocks to perform basic calculations, such as Add, Subtract, Multiply, etc.
built in advanced functions, such as Integrators, timer functions, edge triggers, etc.
connect functions with the drag of the mouse
group function blocks together into macros
create customized functions using a basic-like scripting language
create custom C functions using a third party compiler such as Microsoft Visual C++
have multiple tasks operating at independent rates of 1mS to 1000mS (or more)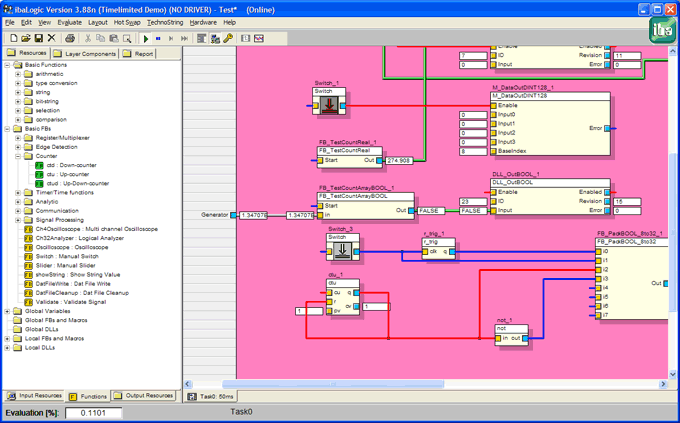 This application is an extremely powerful and versatile tool. It can perform a wide variety of calculations on the raw data being presented by the hardware interfaces. The most commonly used interfaces available directly into ibaLogic are as follows:
iba Specific analog and digital modules fith a fiber-optic interface (FOB Card)
Profibus
Reflective Memory
TCP/IP

For more information, please visit the iba website or contact an iba sales representative.